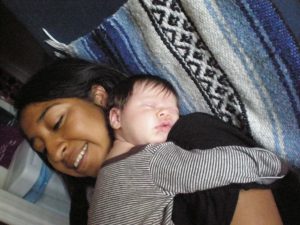 "I feel lucky to have had Michelle as a resource during my last few months of pregnancy and during the first month postpartum, as I, my body, and my household adjusted to parenthood. She was a steadfast presence during my labor and birth experience with just the right amount of protagonism and accompaniment. She also provided guidance in nutrition, herbs and lactation techniques that have helped me postpartum, plus a clear and gentle space to debrief about the birth. She offers her experience, expertise, knowledge and advice freely but without pushing.
Her joy and passion for all things pregnancy and baby shine through. She definitely embodies the "service" element that this vocation calls for being available, patient and present as needed, with no expectations.
I feel her role as a doula—pre, during and postpartum would be a gift and huge help to any family and I would recommend her services as a caring, responsible and prepared professional."—Alexandra
---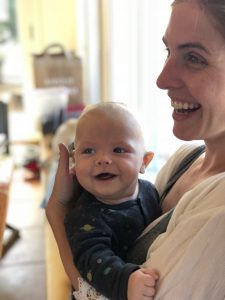 "It was so comforting to have Michelle's presence before, during and after my first birth.
She not only helped me prepare emotionally for the birth, she also helped me gain more confidence in my own choices and in trusting my body's ability to birth. 
She even worked with my mom, who was present for my birth, to guide her in the best ways of supporting me. When we arrived home from the hospital, Michelle had left delicious home-cooked meals in our fridge, herbs for my sitz bath, had cleaned the kitchen and transported our dog to his sitters! What a lovely way to be welcomed home after such an incredible and exhausting event. I hope that Michelle continues to work with growing families so that others can feel truly supported and loved during this critical time."—Madeline
---
"Michelle (and her doula partner) made my postpartum days a complete dream. Their warmth, wisdom, and care were essential ingredients to my healing process.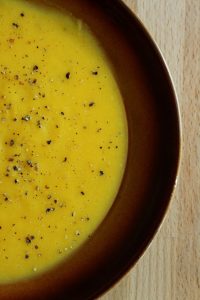 When they first arrived in my home, I really struggled with the day-to-day of being a 
brand-new mom. With their support and guidance, I developed my confidence — and felt incredibly nourished by their kind attention and advice (as well as the freezer full of food they left behind!).
Perhaps the best part of the whole experience was how much my son absolutely adored them, so I was able to nap or get a break while he happily spent time with them…I am still eating my way through the delicious food. And I will treasure forever just how fabulous you were with Arlo and the rapport you had with him. It made a huge impact on my life and I just can't thank you enough."—Christy
---
"It was for me the first time to work with a doula. It was a great experience! She played such an important role in my homebirth of our second child!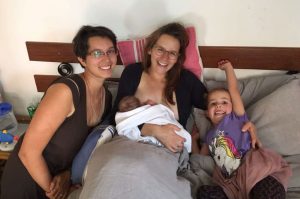 I recommend Michelle to everyone who is preparing for or recovering from a natural birth and transitioning to parenthood.
I especially found it useful to talk with her about sibling dynamics, since she has two sweet daughters who obviously love each other very much."—Elisabeth
---
"I think so highly of the time you spent with our family postpartum, such a sweet magical, peaceful, time for our family. I wish that was how life was all the time. Thank you for making that time so sacred.
Thank you for allowing me to create the sacred, bonding time, laying the foundation for my family I always wanted."
—Crystal